So I've had these strobes sitting in the cupboard for a few years and decided it was time to take them out and put them to good use. I've been doing a bit of corporate photography of late and have been getting more and more enquiries for staff photos from various outlets. As a further reason to pull out the bag of strobes, one of the staff I work with during my day job was leaving and I wanted to get some pics of him and his team as a going away present that he could remember them by.

I started fiddling with the strobes with a good friend of mine named Joel who runs Joel Del Castillo Photography and I used him as the test model for our first outing before bringing the knowledge to work the next day for the little session we had planned.

All in all we spent a few hours getting to know the strobes and then adjusting intensity and positioning to obtain different moods from harsh shadows, to soft lighting to blown out white backgrounds to pitch black ambience.

The first group of shots were done in Joel's kitchen, of all places, against the white wall where is kitchen table used to reside. The second batch were taken at work against a white wall in a storage area. It just goes to show you really don't need to hire out expensive studios to get a good effect but we're certainly going to take this further and explore the endless possibilities available to flash photography.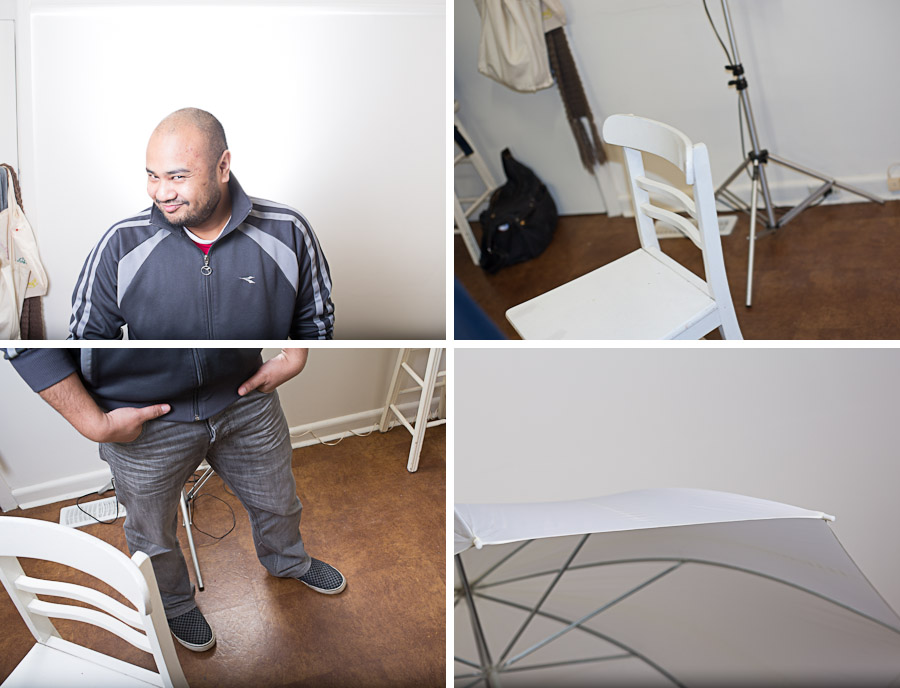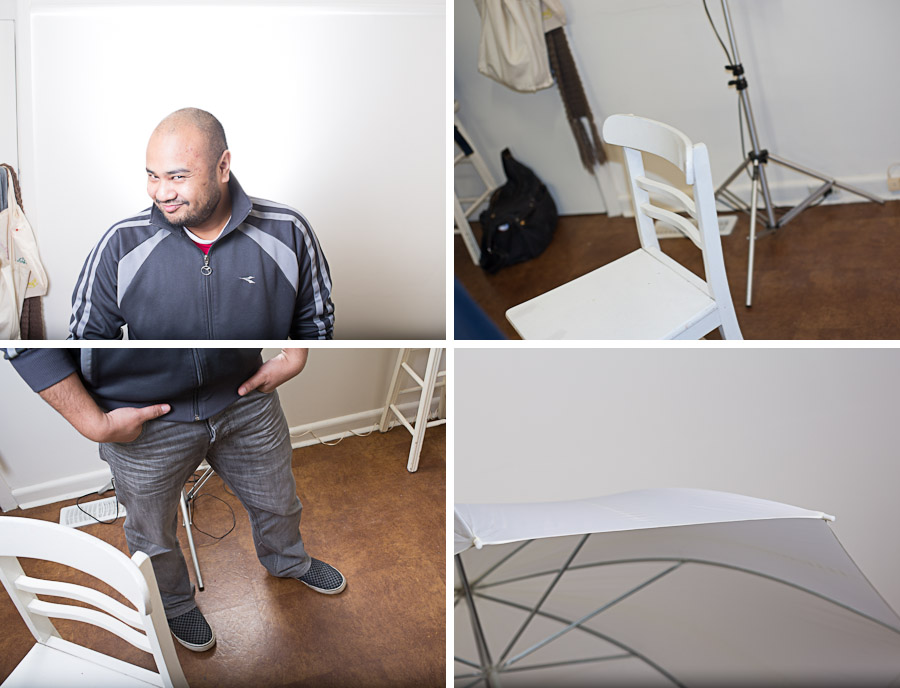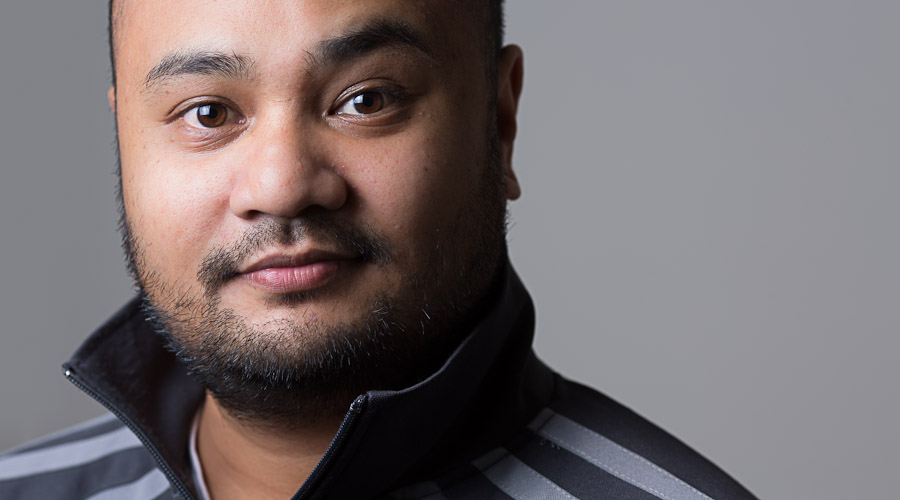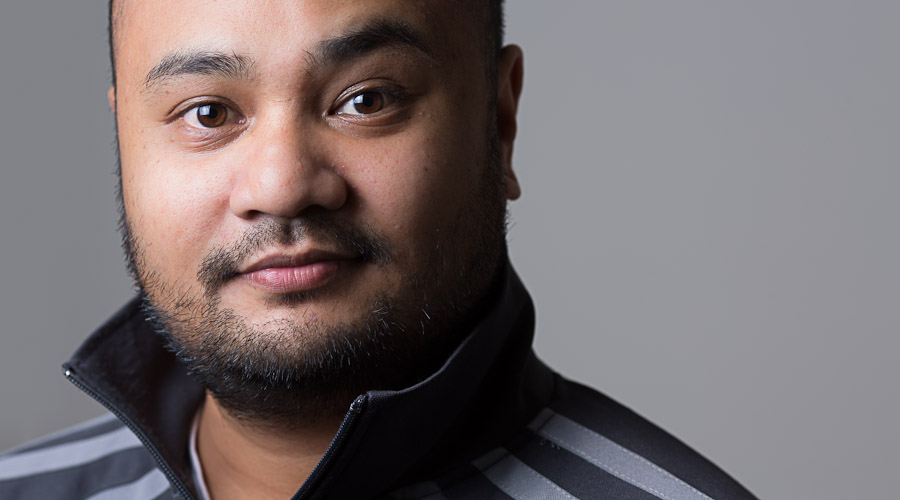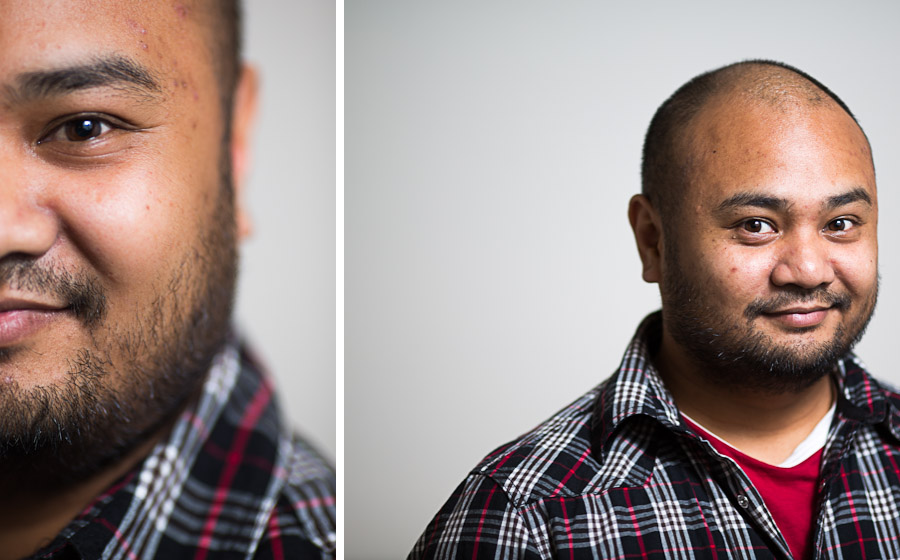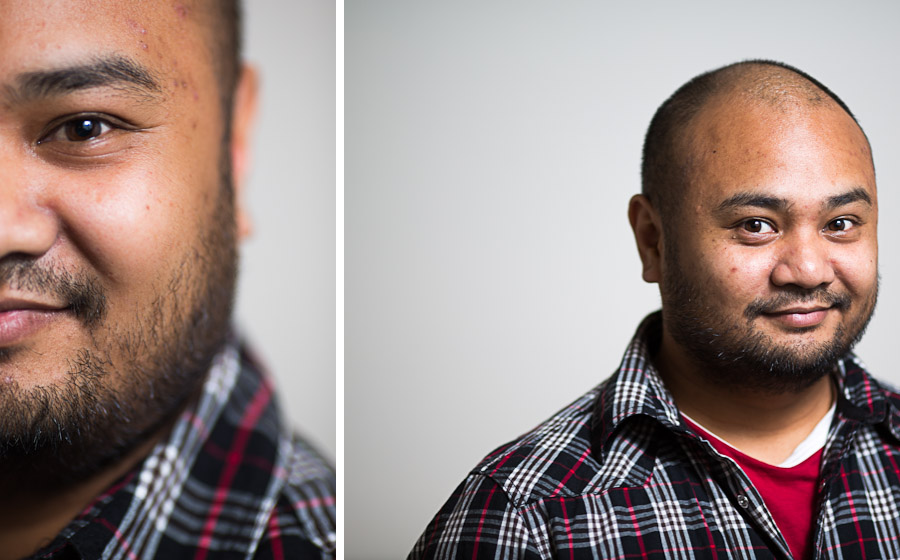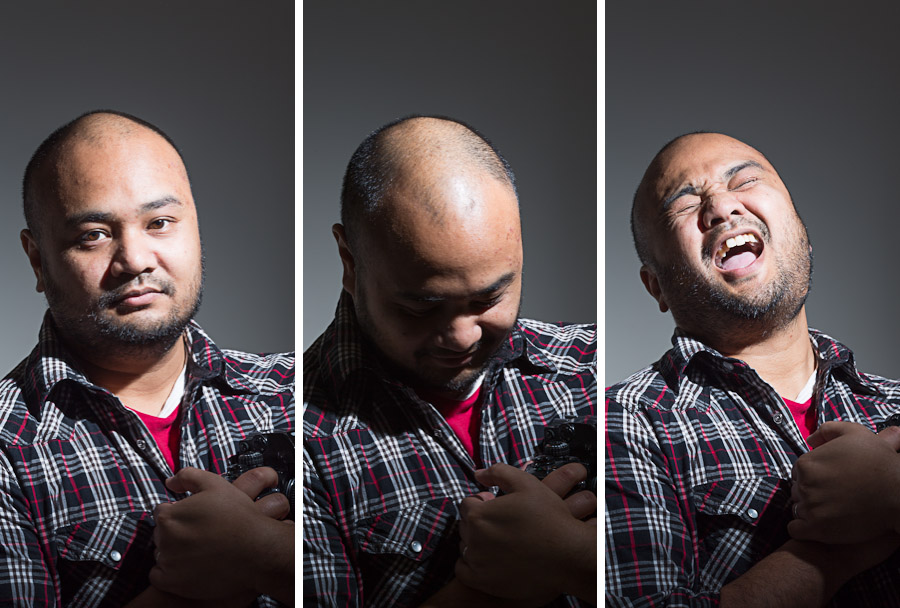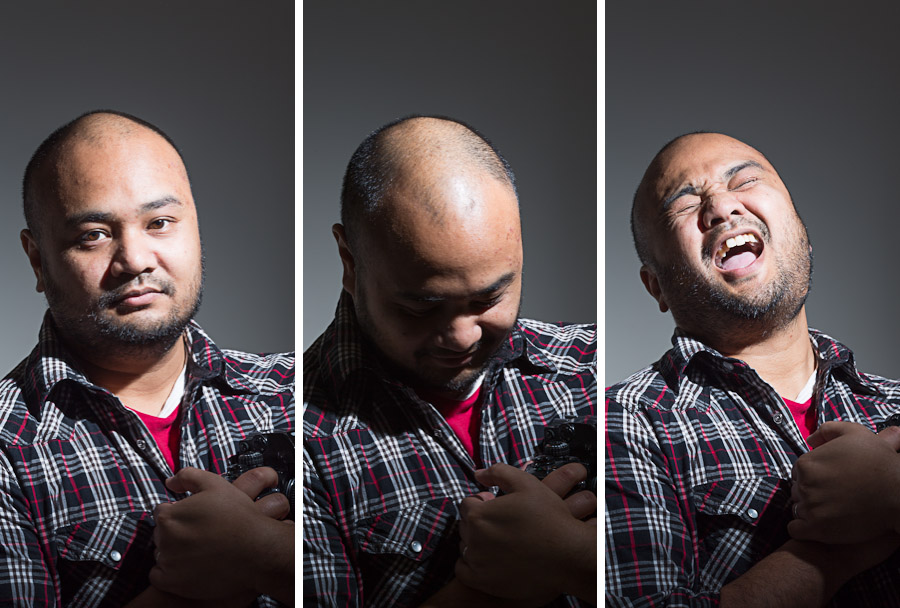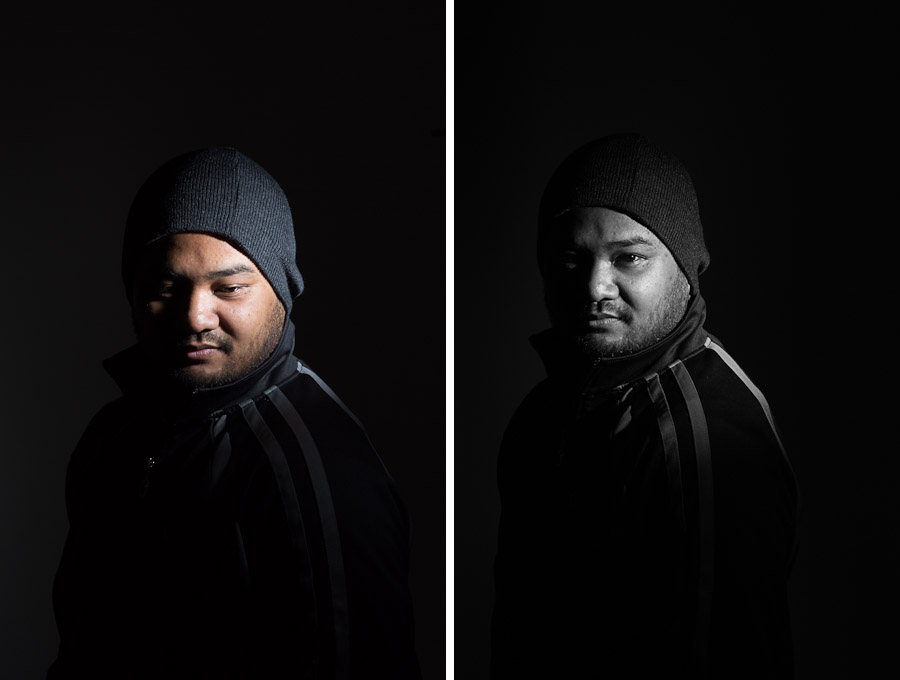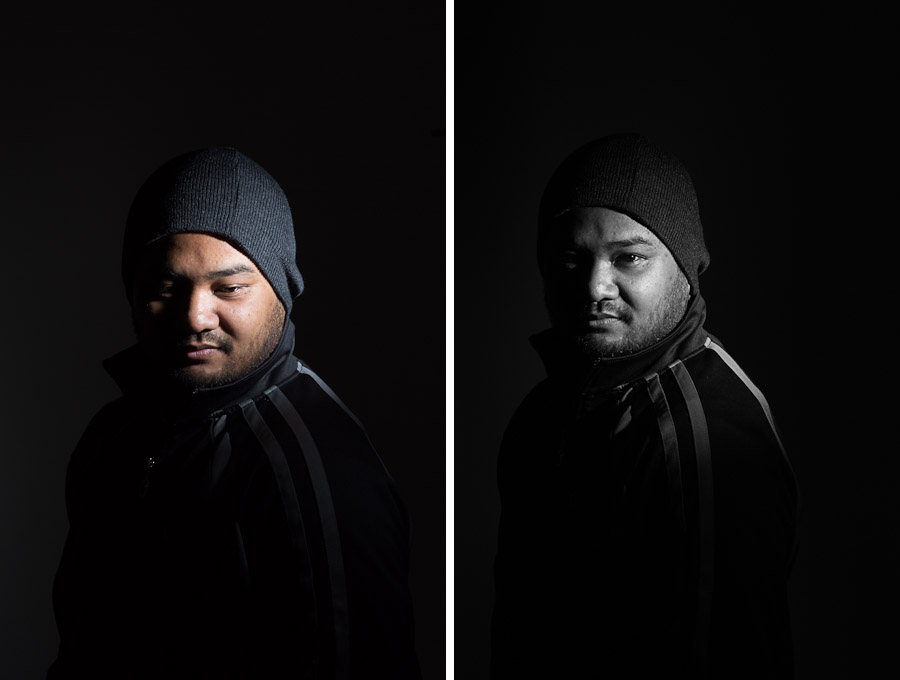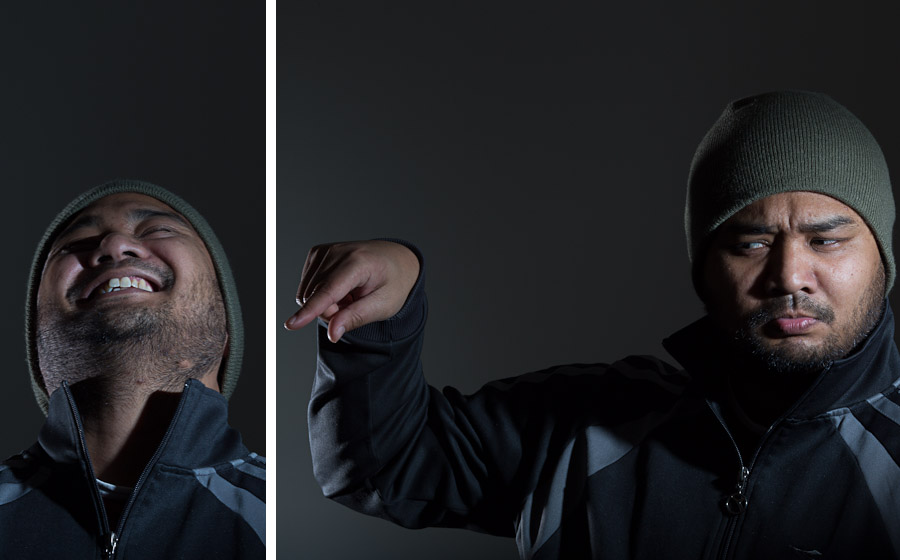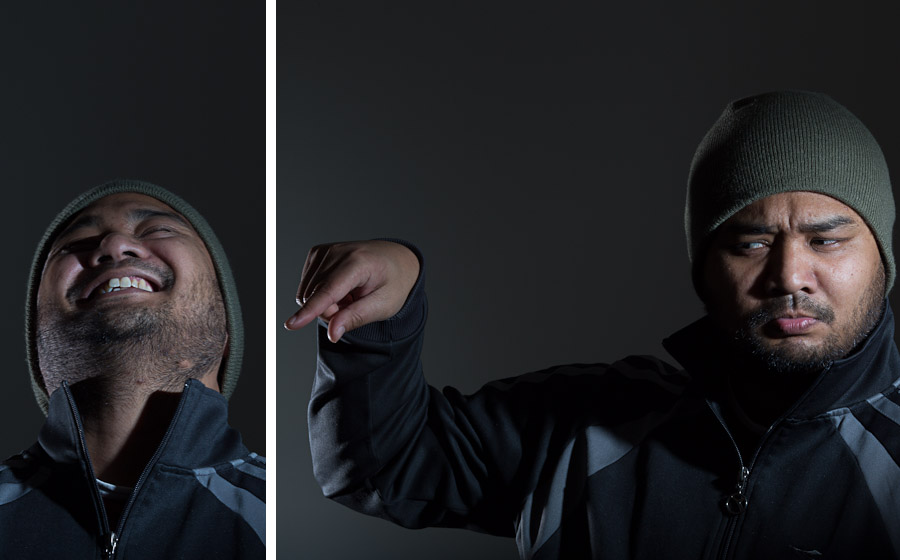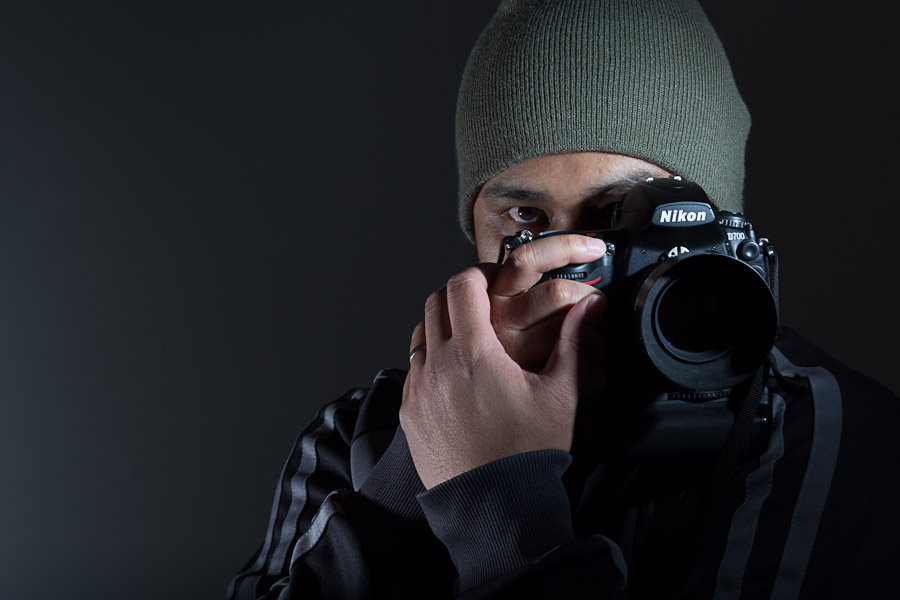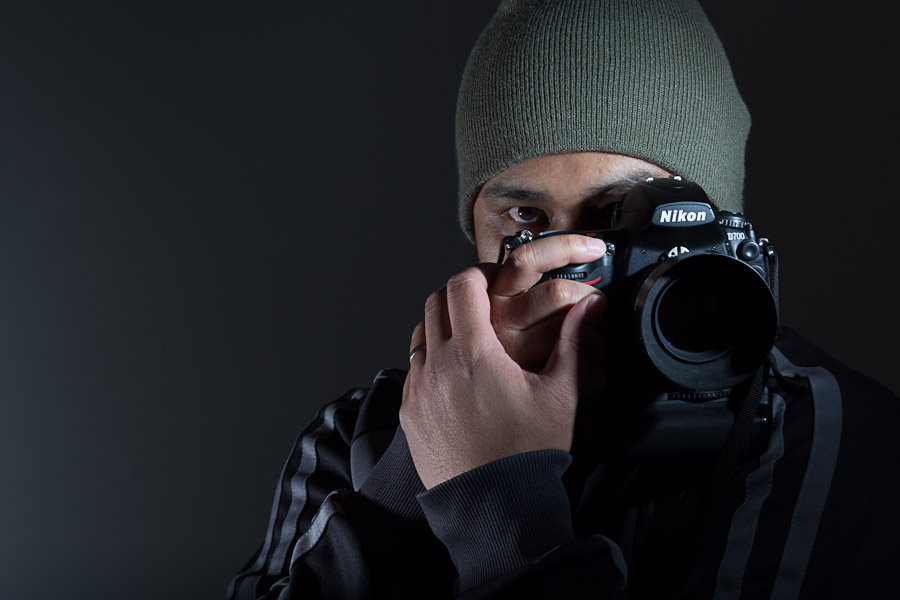 Next up I took the set up to my daily job and snapped some sample shots of the marketing team before we did the actual shots we needed for their promotions.